Union Public Service Commission (UPSC) Examination Results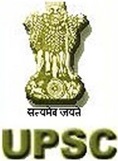 UPSC Civil Services (Main) Results 2017 Declared
---
23 June, 2017: The UPSC has declared the written result of the Engineering Services (Main) Examination, 2017 that was conducted in May 2017. The selected candidates are now eligible to appear for the interview (personality test) that would be held in July or August 2017. The exact date of the interview will be intimated to the candidates personally through an e-summon letter. All selected candidates must fill up the Detailed Application Form (DAF) online between 29 June - 12 July, 2017 which will be available on the official UPSC website.
22 June, 2017: The UPSC has released a Reserve List of 131 candidates in addition to the 894 candidates who were shortlisted in December 2016 after the Combined Medical Services Examination 2016 result was declared.
14 June, 2017: The UPSC has declared the final result of National Defence Academy & Naval Academy Examination (II), 2016. A total of 548 candidates have been qualified after the written exam conducted by UPSC on 18 September, 2016 followed by interviews held by the Services Selection Board (SSB), of the Ministry of Defence. The selected candidates will now gain admission to the Army, Navy and Air Force wings of National Defence Academy (NDA)for the 138th Course and Naval Academy for the 100th Indian Naval Academy Course (INAC) that start from July, 2017.
---
The
Union Public Service Commission (UPSC)
is India's authorised central agency that came into existence on January 26th 1950.
UPSC recruits
people based on the results of the exams which are conducted by them. It conducts the exams such as Engineering Services Examination, Combined Defence Services examination, Civil Services Examination, Civil Services Examination, National Defence Academy Examination, Naval Academy Examination, Special Class Railway Apprentice, Indian Economic Service Examination, Indian Statistical Service Examination, Indian Forest Service Examination and Central Armed Police Forces Examination.
Know more about Civil Services Examinations in India