GSEB HSC (Class 12) Examination Time Table 2019
GSEB HSC Exam Time Table 2019
On this page, you can find the latest, updated GSEB HSC time table. This timetable was released by the Board of Secondary and Higher Secondary Education of Gujarat state.
HSC or higher secondary school certificate is the examination conducted at 10+2 level. Students from various streams like Arts, Commerce and Science have to take this examination to qualify for professional/degree courses. The students willing to take the vocational courses also have to appear for these exams.
The Gujarat HSC time table is released in the Gujarati language.
Start date of exam as per GSEB 12th exam time table: 7th March 2018
End date of exam as per GSEB HSC timetable: 23rd March 2018
Stream-wise, the dates can be checked in the Gujarat board 12th time table attached below.
GSEB HSC (General) Exam Time Table 2019
[Arts and Commerce]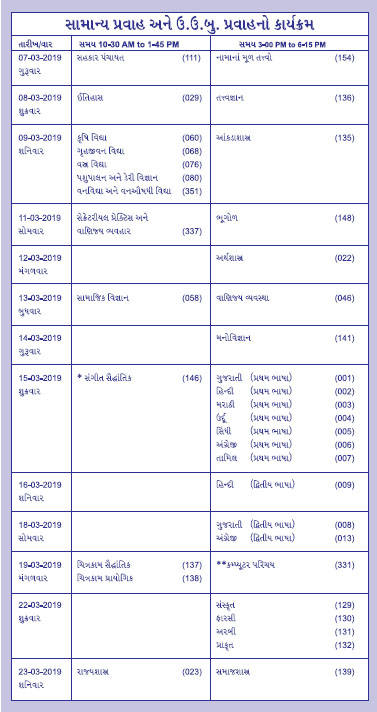 ---
GSEB HSC (Science) Exam Time Table 2019
[2nd semester (11th class) and 4th semester (12th class)]