Union Public Service Commission (UPSC) Examination Results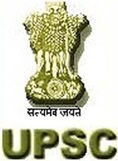 UPSC Civil Services (Main) Results 2016 Declared
---
The written exam results for the Indian Administrative Services (Main) Exam 2016 have been officially announced by the Union Public Service Commission (UPSC) at Feb 21, 2017. There are over 2,961 candidates who have cleared the IAS (Main) Written Exam that was conducted on 3rd December to 9th December 2016. The candidates who have passed the written exam will now face the Personality test. The Personality test for the selected candidates is likely to commence from March 20, 2017.
---
The
Union Public Service Commission (UPSC)
is India's authorised central agency that came into existence on January 26th 1950.
UPSC recruits
people based on the results of the exams which are conducted by them. It conducts the exams such as Engineering Services Examination, Combined Defence Services examination, Civil Services Examination, Civil Services Examination, National Defence Academy Examination, Naval Academy Examination, Special Class Railway Apprentice, Indian Economic Service Examination, Indian Statistical Service Examination, Indian Forest Service Examination and Central Armed Police Forces Examination.
Know more about Civil Services Examinations in India