Orissa CHSE Class 12th examination Time Table 2018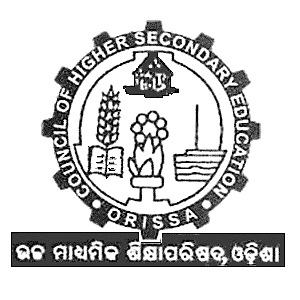 The Council for the
Higher Secondary Education of Odisha (CHSE)
has released the time table for the Annual Higher Secondary Education Examination i.e.
Orissa CHSE Class 12th examination
for the academic year 2018-2019. According to the
CHSE +2 exam Time Table 2018
, examinations have begun from
6 March 2018
and will end on
28th March 2018
. The duration of all exam papers are 3 hours. The practicals of
CHSE Orissa exams
took place from
18 January 2018
and
end by 25 January 2018
.
The
CHSE Odisha exam results 2017
will also be announced on this website.
Click here
to check your result.
---
---
COUNCIL OF HIGHER SECONDARY EDUCATION EXAMINATION TIME TABLE - 2018 (PROGRAMME FOR ANNUAL HIGHER SECONDARY EXAMINATION - ARTS/COMMERCE/SCIENCE/VOCATIONAL/DISTANCE EDUCATION) [CORRESPONDENCE COURSE]
DAY & DATE
TIME
SUBJECT (S)
Tuesday
March 06, 2018
10.00 am to 1 pm
ENGLISH- SCIENCE - Regular/ Ex Regular
ENGLISH-COMMERCE-Regular/Ex-Regular/ Distance Education(Regular/Ex- Regular)
Wednesday
March 07, 2018
10.00 am to 1 pm
ENGLISH-ARTS- Regular, Ex-Regular, Distance Education (Regular & Ex-Regular)
Thursday
March 08, 2018
10.00 am to 1 pm
MIL (ODIA)- SCIENCE (Regular/Ex-Regular)
MIL (ODIA)- COMMERCE-Regular/Ex-Regular/ Distance Education(Regular/Ex- Regular)
Friday
March 09, 2018
10.00 am to 1 pm
HINDI
BENGALI
TELEGU
URDU
SANSKRIT
ALT. ENGLISH
COMMERCE-Regular/Ex-Regular/ Distance Education(Regular/Ex- Regular)
ARTS- Regular/Ex-Regular/ Distance Education (Regular/Ex- Regular)
SCIENCE (Regular/Ex-Regular)
Saturday
March 10, 2018
10.00 am to 1 pm
INFORMATION TECHNOLOGY (IT)
SCIENCE (Regular/Ex-Regular)
ARTS- (Regular/Ex-Regular)
COMMERCE- (Regular/Ex-Regular)
COMPUTER SCIENCE (CSC)
BIOTECH
ELECTRONICS
SCIENCE- Regular/Ex-Regular
Monday
March 12, 2018
10.00 am to 1 pm
MIL (ODIA) ARTS-Regular/ Ex-Regular/ Distance Education (Regular/Ex-Regular)
Tuesday
March 13, 2018
10.00 am to 1 pm
MATHEMATICS
ARTS-Regular/ Ex-Regular
SCIENCE- Regular/Ex-Regular
Wednesday
March 14, 2018
10.00 am to 1 pm
All Language Optional
ODIA
HINDI
BENGALI
URDU
TELEGU
SANSKRIT
ARTS-Regular/ Ex-Regular/ Distance Education (Regular/Ex-Regular)
ELECTIVE SANSKRIT
SCIENCE- Regular/Ex-Regular
Thursday
March 15, 2018
10.00 am to 1 pm
CHEMISTRY-SCIENCE- Regular/Ex-Regular
Friday
March 16, 2018
10.00 am to 1 pm
HISTORY-ARTS-Regular/ Ex-Regular/ Distance Education (Regular/Ex-Regular)
Saturday
March 17, 2018
10.00 am to 1 pm
PHYSICS
SCIENCE- Regular/Ex-Regular
HOME SCIENCE
ARTS-Regular/ Ex-Regular
Monday
March 19, 2018
10.00 am to 1 pm
POLITICAL SCIENCE
ARTS-Regular/ Ex-Regular/ Distance Education (Regular/Ex-Regular)
GEOLOGY
SCIENCE- Regular/Ex-Regular
Vocational Stream
Tuesday
March 20, 2018
10.00 am to 1 pm
BIOLOGY-I (BOTANY)
SCIENCE- Regular/Ex-Regular
BUSINESS STUDIES AND MANAGEMENT (BSM)
COMMERCE-Regular/ Ex-Regular/ Distance Education (Regular/Ex-Regular) Vocational Stream
Wednesday
March 21, 2018
10.00 am to 1 pm
EDUCATION
ARTS-Regular/ Ex-Regular/ Distance Education (Regular/Ex-Regular)
INDIAN MUSIC
ARTS-Regular/ Ex-Regular
PSYCHOLOGY
ARTS-Regular/ Ex-Regular
Vocational Stream
Thursday
March 22, 2018
10.00 am to 1 pm
BIOLOGY-II (ZOOLOGY)
SCIENCE-Regular/ Ex-Regular
BUSINESS MATHEMATICS AND STATISTICS
COMMERCE-Regular/ Ex-Regular/ Distance Education (Regular/Ex-Regular) Vocational Stream
Friday
March 23, 2018
10.00 am to 1 pm
ECONOMICS-ARTS-Regular/ Ex-Regular/ Distance Education (Regular/Ex-Regular)
SCIENCE-Regular/ Ex-Regular
Saturday
March 24, 2018
10.00 am to 1 pm
ANTHROPOLOGY
ARTS-Regular/ Ex-Regular/ Distance Education (Regular/Ex-Regular)
STATISTICS
ARTS-Regular/ Ex-Regular
SCIENCE-Regular/ Ex-Regular
ACCOUNTANCY
COMMERCE-Regular/ Ex-Regular/ Distance Education (Regular/Ex-Regular)
Vocational Stream
Monday
March 26, 2018
10.00 am to 1 pm
LOGIC
ARTS-Regular/ Ex-Regular/ Distance Education (Regular/Ex-Regular)
Vocational Stream
GEOGRAPHY
ARTS/SCIENCE- Regular/Ex-Regular
INSURANCE
FUNDAMENTAL OF MANAGEMENT ACCOUNTS (FMA)
BUSINESS ECONOMICS (BSE)
RURAL DEVELOPMENT (RD)
COST ACCOUNTING(CAC)
COMPUTER APPLICATION (CA)
COMMERCE-Regular/ Ex-Regular/ Distance Education (Regular/Ex-Regular)
Tuesday
March 27, 2018
10.00 am to 1 pm
INTEGRATED VOCATIONAL SUBJECTS FOR ARTS, SCIENCE AND COMMERCE TOURISM AND TRAVEL MANAGEMENT
FASHION TECHNOLOGY
PARAMEDICAL AND HEALTH CARE
OFFICE MANAGEMENT
BANKING
PRINTING TECHNOLOGY
INFORMATION TECHNOLOGY
ARTS/SCIENCE/COMMERCE
AUTOMOBILE TECHNOLOGY
DAIRYING
HORTICULTURE
ELECTRICAL AND DOMESTIC APPLIANCES
MOBILE TECHNOLOGY
PRACTICAL
18 January to 25 January, 2018
PHYSICS, CHEMISTRY, BOTANY, ZOOLOGY, ELECTRONICS, COMPUTER SCIENCE, BIO TECHNOLOGY, COMPUTER APPLICATION AN STATISTICS, GEOGRAPHY, GEOLOGY, EDUCATION, INFORMATION TECHNOLOGY, PSYCHOLOGY, ANTHROPOLOGY, INDIAN MUSIC, HOME SCIENCE, INTEGRATED VOCATIONAL SUBJECT